The 2022 Subaru Love Promise Community Commitment Award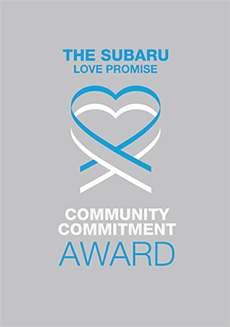 We've been nationally recognized for our dedication to our community and the Subaru Love Promise.
We're honored to receive the 2022 Subaru Love Promise Community Commitment Award. This award nationally recognizes Subaru retailers who are making the world a better place while demonstrating an outstanding commitment to supporting passions and causes in local communities. These efforts are focused in important areas such as the environment, community, health, education, and pets.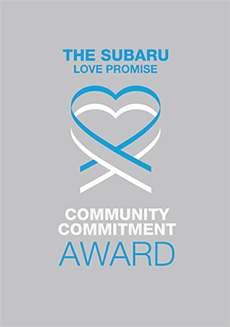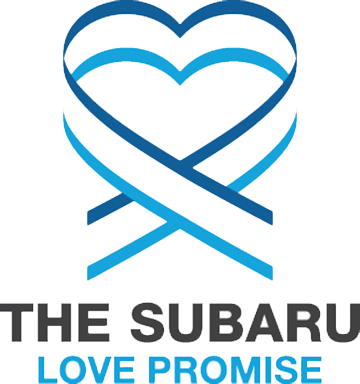 What is the Subaru Love Promise?
Subaru and our retailers believe in making the world a better place and the Subaru Love Promise is our vision of respecting all people. This is our commitment to show love and respect to our customers and to work to make a positive impact in the world.
How is Subaru Santa Monica dedicated locally to the Love Promise?
As a member of the LAcarGUY family of dealers, Subaru Santa Monica and the Love Promise program can be seen in various partnerships with local charities and non-profits. As member of the Santa Monica community it , our involvement is a great honor and part of who we are. Thanks for allowing us to serve you.
Gone to the Dogs Rescue, Karma Rescue
Heal the Bay, Grades of Green
Stoner Avenue Elementary School
Love Promise Stories from Subaru Santa Monica
Subaru and Subaru Santa Monica believe in making a positive impact on the communities in which we live and work. We uphold that belief through our Love Promise Community Commitment. Every month, we select inspiring stories from customers and partners from around our area who strive to support our collective commitment and feature them here
Students love the animal books! - Laura Madrigal - Laura M
To Subaru Santa Monica, Thank you so much for this amazing donation. As a first year teacher it can be quite daunting to build up our classrooms so this will definitely go a long way. I have been looking into flexible seating because it can greatly benefit many students but they can get quite pricy. With your donations I will be able to offer this to my students along with more books to add to our growing library. My students love to animal books so I will definitely purchase a class set. Lastly, I will also be purchasing more classroom supplies like paint, chart paper, and folders. Thanks again, Laura Madrigal Stoner Avenue Elementary School

---
Adopt A Classroom - Paola Ornelas - Paola O
To Subaru Santa Monica, Thank you so much for this donation! I will be able to use this to provide the students utensils and materials that will encourage focus during lessons. I've been able to gather some fidget and sensory tools/pillows, but this will help me get enough for every one of my students. I will also be able to make this space feel welcoming by decorating with many different colors and posters as well as small reading corner rugs and calling posters. I am so thankful for the opportunity to create a safe, welcoming, and motivating classroom for all of my students. It is important not just for myself as the teacher, but for the school as well to provide students with the time to work and develop their social-emotional needs, which will be addressed by buying them fidgets and motivational/feelings posters. Thanks again, Paola Ornelas Stoner Avenue Elementary School

---
Adopt A Classroom - Lucy Sanchez - Lucy S
To Subaru Santa Monica, Thank you so much for supporting my students by providing essential materials we need and did not have. We are so grateful and feel honored to be chosen. We can not thank you enough! We are going to learn and build community with your donations. Thank you. Thanks again, Lucy Sanchez Stoner Avenue Elementary School

---
Adopt A Classroom - Laura Gomez - Laura G
To Subaru Santa Monica, Thank you Santa Monica Subaru for your generous donation! The donation will be used towards flexible seating and other accommodations to create an affirming and supporting environment for my students at Stoner Avenue Elementary! Thanks again, Laura Gomez Stoner Avenue Elementary School
---
AdoptAClassroom.org - Hugo Perez - Hugo P
To Subaru Santa Monica, This means so much to me as a new teacher beginning my career! It's been a long journey to now finally reach my dream, and this donation is going to do wonders for my students! Most of our students live in the projects, so many of them don't have the certain supplies that others may. With the donation I have been blessed with, I plan on getting the essentials needed to make them happy and feel as prepared as possible to learn! I want them to know that we care for them and are here to provide them all the support we possibly can. I sincerely appreciate your consideration and donation for our wonderful students, our future! Thanks again, Hugo Perez Stoner Avenue Elementary School

---
Come rain or shine - Annie W
Our pets are with us through thick and thin, providing us with emotional support and unconditional love. They deserve so much more than a life in the shelter, or even worse a life cut short. Luckily, there are those working to help pets in need and on October 15th they showed up in the rain to make a difference, just like our pets show up for us every day come rain or shine. Subaru Santa Monica kindly hosted Karma Rescue's spay/neuter clinic with Amazing Small Animal Practice. This was followed by an adoption event with Karma Rescue's adoption partners: Beach City Kitties, Ozzie and Friends Rescue, Earth Angels Rescue, Los Angeles Rabbit Foundation and Above and Beyond Guinea Rescue and their grand total of 45 animals! It was a busy day with all hands on deck from Karma volunteers, Joey and his gracious Subaru staff and Amazing Small Animal Practice's vet team. Despite the rainy start, it was a huge success. 28 pets were fixed, 16 pets vaccinated, 20 pets microchipped, and our vet partner even found time to squeeze in two dental cleanings and a hernia repair! To end the day, 6 pets found their loving forever homes. Subaru Santa Monica gave Karma Rescue the opportunity to tackle shelter overcrowding and to help pets live healthier lives with their families. Bringing groups together tackles the issue from all angles and ensures pets have brighter, sunnier futures they deserve.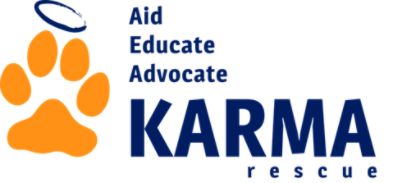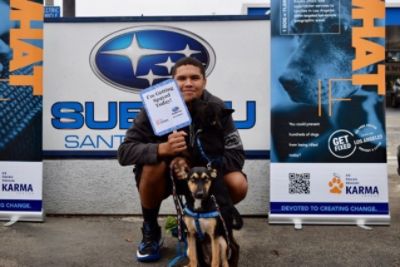 ---
Oktoberfest and Meals on Wheels West - Chris B
Subaru Santa Monica hosted their Oktoberfest customer appreciation event last month. Delicious German brats and pretzel buns were served along with live music provided by The Venice West fan favorite "The Brobots" who were great! One special part of the night was having Meals on Wheels West President Chris Baca speak about their organization and what they're all about. They are part of the upcoming Subaru Share the Love program with Subaru Santa Monica and will have presence at the upcoming LA Auto Show. Overall, it was a great night to have the community gathered together for great food and music.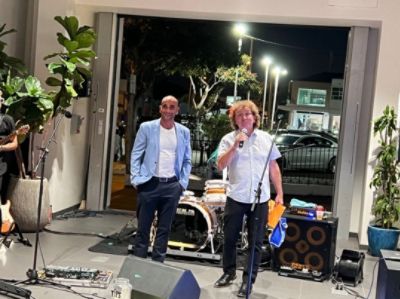 ---
Subaru SM Racing Team Sponsorship - Heavy Rotation - Ryan U
Subaru Santa Monica is proud to partner and sponsor one of the most well respected 501(c)(3) non-profit organizations in the Los Angeles area. The Subaru Santa Monica Racing members are great ambassadors to the local cycling community, recognized for inclusivity in local rides, social gatherings, and most importantly support the youth wellness community. The team includes a balanced mix of racers and ambassadors unified in a mission to provide cycling education and resources back to the community. Ryan Ung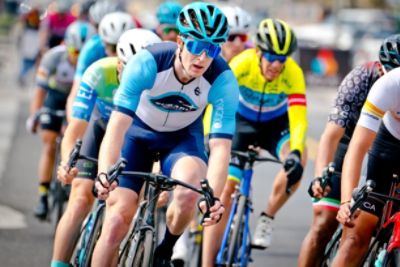 ---
Subaru Santa Monica - Angie W
On Friday, June 24th, The Leukemia & Lymphoma Society's Greater Los Angeles region and Subaru Santa Monica had the pleasure of gathering outside of Venice Family Clinic to deliver 80 blankets and craft kits as part of the Subaru Loves to Care Program. Included in the delivery were personalized messages of hope written by Subaru customers. This incredible partnership meant so much to the Venice Family Clinic staff, who were appreciative to deliver these items to their patients currently undergoing treatment. These blankets will go to good use with the patients that need them most. We look forward to working with Subaru Santa Monica in the future. Many thanks for Subaru Santa Monica and Venice Family Clinic, not only for the memorable day, but for supporting LLS's mission to cure blood cancers and improve this quality-of-life patients and their families.
---
Subaru Santa Monica Proud Partners w/ LA Leukemia & Lymphoma Society: Visit Venice Family Clinic - Subaru S
Proud to be a part of a very important cause. Subaru Santa Monica Partnered with LA's Leukemia & Lymphoma Society to deliver blankets as well as arts & craft kits to our local Venice Family Clinic to help put a smile on kids' faces with the tough battle of fighting leukemia & lymphoma.
---