The 2022 Subaru Love Promise Community Commitment Award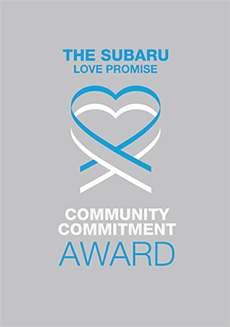 We've been nationally recognized for our dedication to our community and the Subaru Love Promise.
We're honored to receive the 2022 Subaru Love Promise Community Commitment Award. This award nationally recognizes Subaru retailers who are making the world a better place while demonstrating an outstanding commitment to supporting passions and causes in local communities. These efforts are focused in important areas such as the environment, community, health, education, and pets.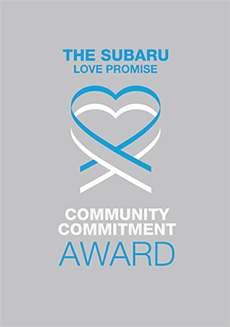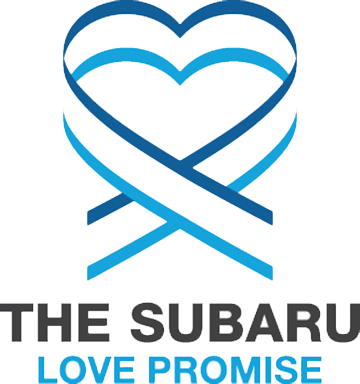 What is the Subaru Love Promise?
Subaru and our retailers believe in making the world a better place and the Subaru Love Promise is our vision of respecting all people. This is our commitment to show love and respect to our customers and to work to make a positive impact in the world.
How is Subaru Santa Monica dedicated locally to the Love Promise?
As a member of the LAcarGUY family of dealers, Subaru Santa Monica and the Love Promise program can be seen in various partnerships with local charities and non-profits. As member of the Santa Monica community it , our involvement is a great honor and part of who we are. Thanks for allowing us to serve you.
Heal the Bay, Grades of Green
Love Promise Stories from Subaru Santa Monica
Subaru and Subaru Santa Monica believe in making a positive impact on the communities in which we live and work. We uphold that belief through our Love Promise Community Commitment. Every month, we select inspiring stories from customers and partners from around our area who strive to support our collective commitment and feature them here
Subaru Santa Monica Sponsors Culver City Education - Lindsay A
The Culver City Education Foundation (CCEF) is proud to announce Subaru Santa Monica as a Gold Sponsor for the organization's Ruby Gala, a 40th anniversary fundraising event on May 14, 2022. This elegant fundraising event will showcase the ongoing support from our wonderful community businesses, families, board members and staff over the past 40 years – while also envisioning the next decades of education at all CCUSD sites. 40 years ago, CCEF was founded by a group of concerned parents who contributed $100 each to help fund essential school programs. Thanks to the generosity of local businesses like Subaru Santa Monica, CCEF has since grown as the only nonprofit organization serving all 7,000+ CCUSD students at every school. Subaru Santa Monica's continued support provides district-wide opportunities in music, visual arts, literacy, technology, robotics, theatre, learning gardens, academic support and so much more. CCEF is excited to lead the way to the next 40 years with this generous partner by our side. Thank you for your commitment to excellence in education in Culver City!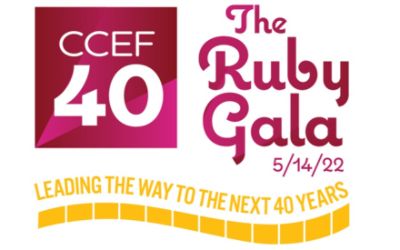 ---
Delivering Meals Locally and Nationally - Christian W
Subaru Santa Monica collaborated with Meals on Wheels West to feature our clients and volunteers in the national Subaru Share the Love campaign. Our years-long partnership has not only provided tens of thousands of meals locally, it has also had an impact on food insecurity nationwide. Meals on Wheels West appreciates the long-term relationship it has with Subaru Santa Monica, and looks forward to working with Subaru Santa Monica on Delivering More than a Meal for years to come.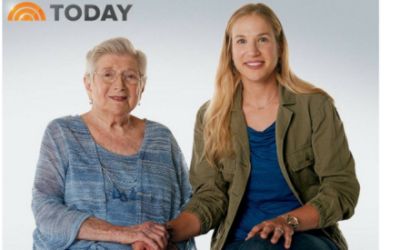 ---
Subaru Loves Pets – Santa Monica Animal Shelter - Elizabeth N
We are very happy to share the story of one of our favorite Underdogs. Gummy Bear. Gummy Bear is an extremely sweet senior chihuahua. Gummy Bear is 10 years old and when she arrived at the Santa Monica Animal Shelter she needed extra veterinary care. She was missing all of her teeth, poor Gummy Bear! After providing Gummy Bear with the extra care that she needed the Santa Monica Animal Shelter was able to share that Gummy Bear was available for adoption. We placed her photo online and shared her story. Thanks to tagging Subaru of Santa Monica, and all the love and attention that brought to the post, Gummy Bear's story achieved a far greater reach than we ever imagined. She was adopted into a loving home and found her forever family. We are grateful to Subaru of Santa Monica for helping shelter dogs especially the underdogs like Gummy Bear.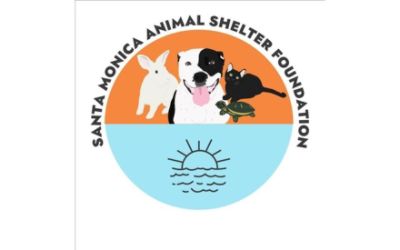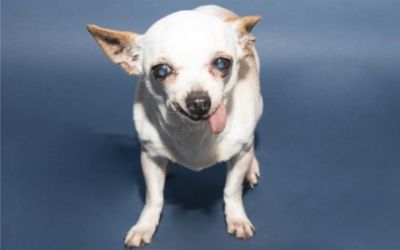 ---
Hunger Action Month - Joseph S
As part of Hunger Action Month, Subaru Santa Monica partnered with the LA Food Bank and Subaru USA in putting together 1,680 meal kits to donate to people in need.Thanks to all of our volunteers & Los Angeles Regional Food Bank for helping us to raise awareness and get involved in the fight against hunger. #WeFeedLA
---
Subaru Santa Monica Shares the Love - Joseph S
Subaru Santa Monica shared the love with our hometown charities, Heal the Bay and Meals on Wheels West in a check presentation at Subaru SM. It was so great to be able to have a small celebration with our two amazing hometown charities. Thanks to our customers and Subaru of America we were able to donate over $11k to our longtime partner Heal the Bay and over $13k to Meals on Wheels West. We are also excited to announce that we will continue to support Heal the Bay and Meals on Wheels West during the Subaru Share the Love Event next year! Please check out their websites to learn more about the amazing work they do in our community.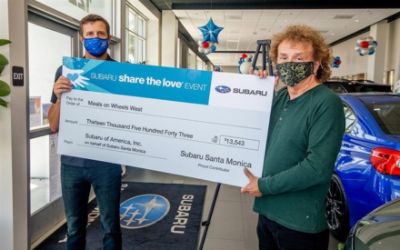 ---
Subaru Santa Monica Racing Team - Joseph S
Subaru Santa Monica was proud to partner and sponsor one of the premier amateur cycling teams in the Los Angeles area. But more importantly, we are great ambassadors to the local cycling community recognized for our dedication and welcoming nature. The team includes a balanced mix of racers and community ambassadors unified in a mission to provide cycling education and resources back to the community.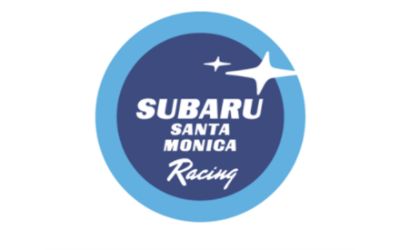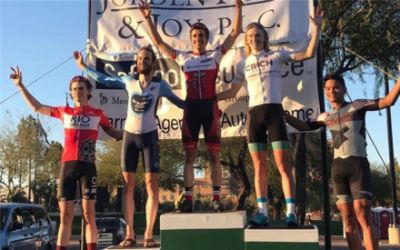 ---
Donating Blankets to Local Shelter - Joseph S
Subaru Santa Monica is proud to share the love by donating blankets to The People Concern, a local SM organization working to end homelessness in LA. No one should have to live in the street or in a violent household. They do amazing work in our community and we are so happy to do our small part!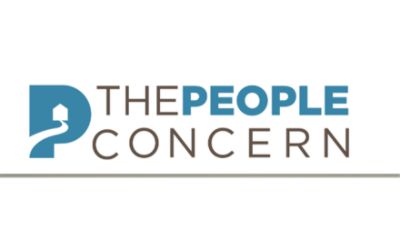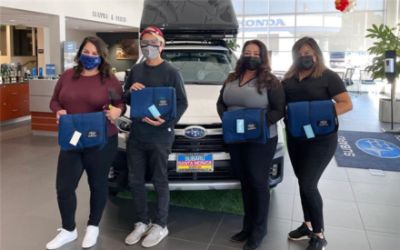 ---
Spark of Love Toy Drive - Joseph S
This holiday season, we partnered with ABC7, the Southern California Firefighters and Toys for Tots on the Spark of Love Toy Drive, the largest community toy drive in the nation. We had a great showing and couldn't have been more proud to participate in such a great event, especially given the circumstances this year. Happy Holidays!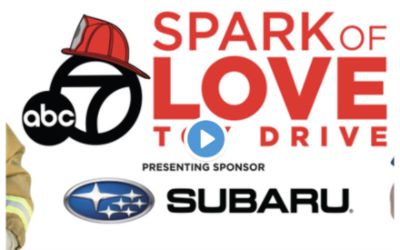 ---
Subaru Helps Foster Youth Succeed! - Nicole K
As part of Subaru's annual giving, Echoes of Hope was gifted a grant to support youth in our Leaders of Tomorrow program. These are young students, ages 15-30 who are current/former foster youth, at-risk, low-income, undocumented, and/or formerly sex trafficked or incarcerated. These students have fought against all odds and statistics to work toward obtaining their college degrees. With the generosity of the Subaru of America Foundation, Inc., we were able to continue to aid our (49) core students while they work toward their education. With this support, we continue to have a 96% stay-in and graduation rate. Funds from this grant supported meal assistance, housing support, transportation, testing fees, quarterly workshops, a graduation celebration for our college graduates, and more. We are so appreciative of the support of this wonderful foundation!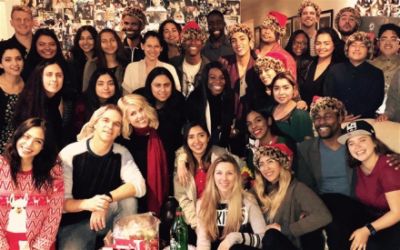 ---
Subaru Santa Monica Loves to Care Donation - Rachel W
Packages and more packages of blankets, and art & craft kits were delivered to Venice Family Clinic as part of the Subaru Loves to Care program. This incredible act of generosity was warmly received by the Venice Medical Clinic staff who were thrilled to distribute these comforting gifts to their patients. The time spent at Venice Medical Clinic was filled with outpouring of smiles and gratitude by Venice Medical Clinic staff and the patients.Subaru Retailer extended kinds words and gratitude to LLS and Venice Medical Clinic for the great and heroic work that we do. We all play such a positive impact by saving lives and making a difference. LLS is proud to partner with Subaru Santa Monica to spread hope, love and warmth to those fighting cancer across the country and right here in Southern California.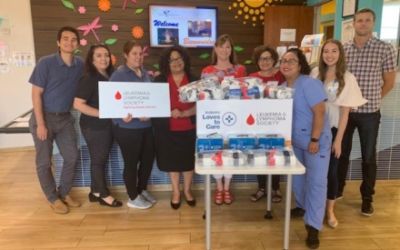 ---